Making Embedded RISC/ARM-based Solutions - Advantech ARM-based Embedded Technology Conference in China
5/29/2015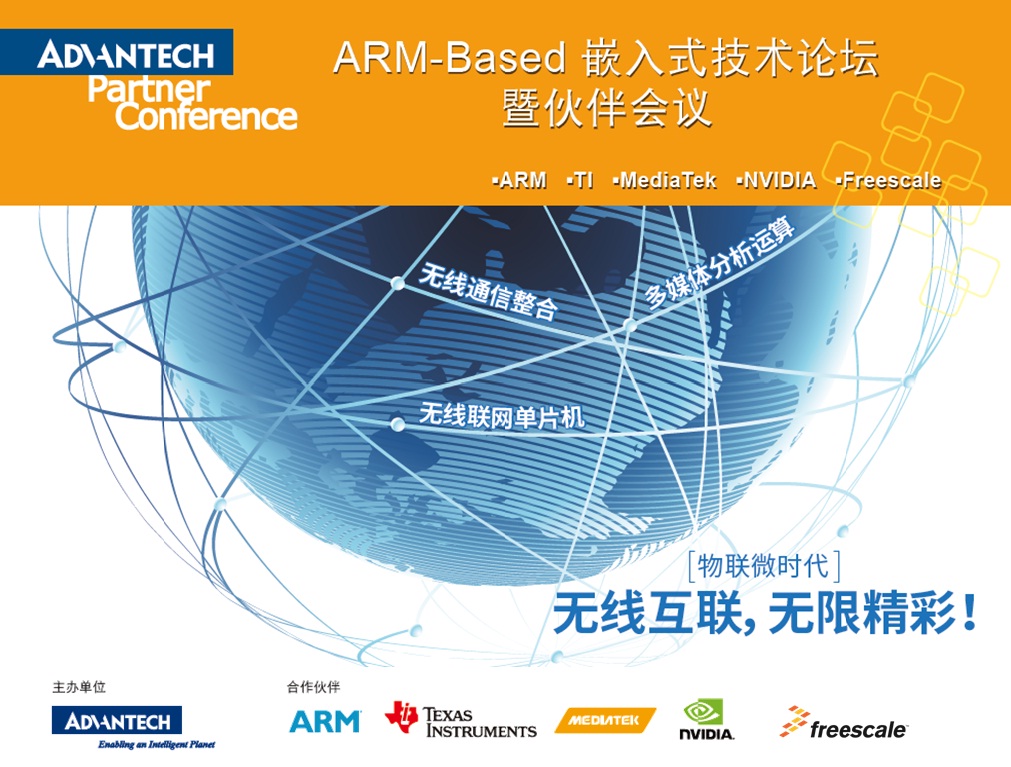 As a global leader in the intelligent systems market, Advantech is hosting the ARM-based Embedded Technology Conference in Kunshan from May 28-29 on the theme "Wireless Connection, Wide Expansion". During the conference, several important partners from ARM, TI, Freescale, MediaTek, and NVIDIA are invited to share the future trends and developments in ARM/RISC technologies and opportunities. Advantech will also introduce the latest technologies and applications for China ARM/RISC developers.
Ming Chiang, Advantech VP of China Embedded Computing said, "The world is evolving toward an 'Internet of Things', and we believe ARM/RISC technology is one of the ways to realize diversity in IoT applications. The nature of ARM/RISC business is complex and takes a longer development effort. Under the IoT era, the ARM/RISC developer will find it challenging to acquire reliable, wireless connections and to complete and implement embedded M2M solutions. Therefore, the key to the future IoT business success will be the ability to shape the industry ecosystem through collaboration with key partners–with ARM, TI, Freescale, MediaTek and NVIDIA all together forming an 'IoT Value Chain'".
Ubiquitous wireless coverage is increasing demand in the ARM/RISC market. Director of Advantech Embedded Computing, Aaron Su, said, "Undoubtedly, ARM-based solutions with high connectivity are becoming one of the most important factors for enabling embedded IoT applications in the Smart City. Embedded, Mobile and Networking knowhow are three major key knowledge areas for developing connectivity solutions. Unfortunately it is hard to find these three kinds of knowledge in a single company, so it shows us the importance of cross-field cooperation between Embedded and Mobile/Networking partners. Advantech, as the leading company for embedded IoT solutions, is happy to be establishing cooperation with TI and Mediatek to speed up the implementation of Smart City applications."
During this conference, Advantech's experienced China RISC team will share its valuable and competitive RISC design technologies and services with all participants. Advantech shows its solid execution of Reserve Design Methodology for RISC HW quick yet stable development, a variety of BSP and a tool kit that assists customers in developing and transforming apps to various OS platforms. All Advantech RISC products feature stability and reliability that are ensured by our strict, local, testing and verification.
Advantech continuously provides advanced ARM/RISC technologies and services to global customers, and keeps working closely with ecosystem partners for further innovation.