What Does Your Truck Fleet Tell You?
3/5/2015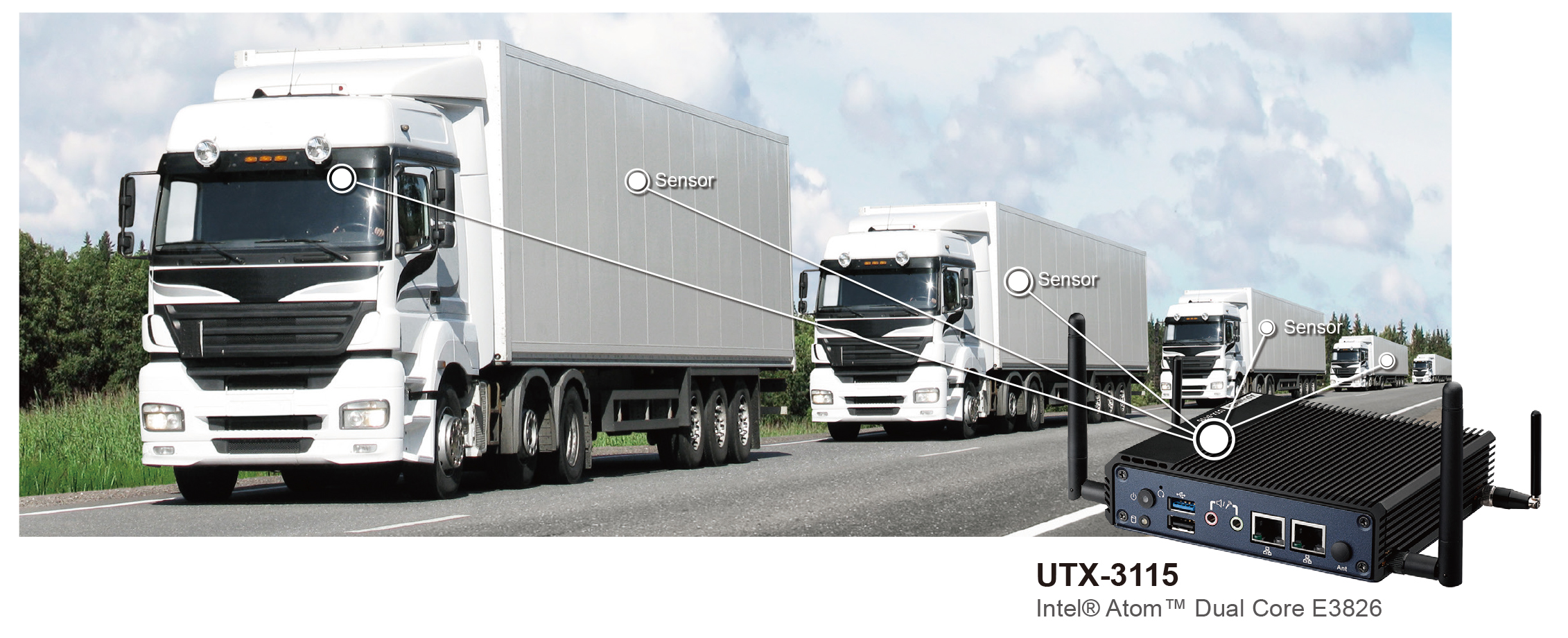 Delivering pharmaceuticals or fresh food to consumers is popular business. By using refrigeration trucks, logistic companies can transport goods everywhere. However, it is a challenge to ensure that goods are stored in optimal conditions during transportation and are being delivered punctually. A damaged refrigeration unit, an open door, or mechanical problems with the vehicle can prove to be catastrophic for a refrigerated shipment. Therefore, the logistics companies need to build an effective system to help them closely monitor the storage temperature during transit.
Application Scenario
Traditional cold storage tracking systems monitor the temperature of the refrigerated container with an electronic recorder. Now an IoT-powered monitoring system requires real-time monitoring of storage and preparation areas for temperature, humidity and hygiene, and an instant, 360-degree view into goods safety which triggers alerts if problems occur so they can be caught before real damage is done.
System Solution
Advantech provides the solution for cold chain application to deliver the highest efficiency at the lowest cost. Advantech IoT Gateway (UTX-3115 embedded box) and wireless sensor network solution (WNS-310A + Node)can help transportation managers remotely access a variety of system and sensor data on a refrigerated truck; such as cargo temperature, door and hitch sensors, vehicle diagnostics and real-time locations. Bundled with Intel® Gateway Solutions for the IoT, a pre-integrated software and hardware platform containing a Linux operating system, security and management features, UTX-3115 is out-of-the-box gateway solution that simplifies the deployment of IoT products. Itallows secure data aggregation, filtering, and analysis from edge devices to the cloud through WiFi and/or even 3G technologies. UTX-3115 is also a perfect fit for installation in a truck environment thanks to its -20 ~ 60 °C wide temperature support.
To better manage the fleet, SUSIAccess – the remote management software developed by Advantech is preloaded in UTX-3115 to assist the fleet owner to remotely monitor the temperature t, humidity and hygiene of the storage cabinet. If an application program crashes, SUSIAccess makes it easy to terminate and reactivate this program from any remote site. And of course all these important data are all well managed with the SUSIAccess security function.